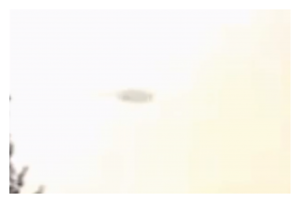 As the Australian brush fires raged in the first part of this month, firefighters may have gotten a little extra hand from out of town. Way out of town.
As one eagle-eyed news hound watched a clip of the wildfires filmed by the
International Business Times
, his gaze caught an odd, disc shaped object moving through the haze of smoke hanging in the air. After contacting YouTube user
HawkkeyDavisChannel
about the find, he isolated the clip in question, enhanced it, and came to the conclusion the the object had to be a UFO.
"This is from a news feed on the wildfires in Australia on January 7th, 2013. A viewer watching my videos brought this to my attention and I feel it should be looked at. They seem to always be around extreme weather events. As always you be the judge and please leave your thoughts," he wrote in the video description.
Click to read full article