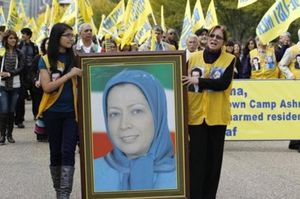 The Iraqi government reiterated here Sunday its insistence on the deportation of Iran's opposition Mujahedeen-e-Khalq group from Iraqi territories in spite of a US plan to remove it from the list of terror groups.
The Iraqi Prime Minister's office said in a release that Iraq's position towards the Iranian group remained unchanged, shrugging off a recent US plan to stop listing Mujahedeen-e-Khalq as a terrorist group.
"The Iraqi government's position on this organization, which is involved in terrorist acts against Iraqis, remains unchanged," it said.
"Therefore, its illegitimate presence on Iraqi soil marks a breach of Iraq's constitutional obligations and peaceful policies in the world," the release added.
It called on the UN and all world countries to fulfil their commitments related to fighting terrorist groups.
Iraq had agreed with the UN to transfer the Iranian opposition group's members from the border area with Iran to camp in west Baghdad as a prelude to deporting them.