We had here in Finland a very bright bolide during the night of 20th/21st September, at 00:34:41 UT. I attach the FINE images from Mikkeli by Aki Taavitsainen and Jani Lauanne and the color image (with web camera) by Harri Frestadius in Lappeenranta: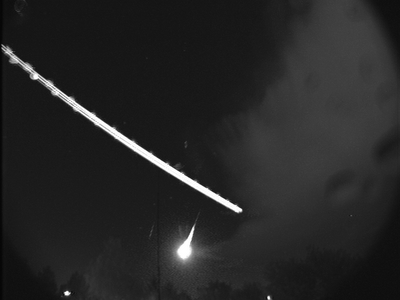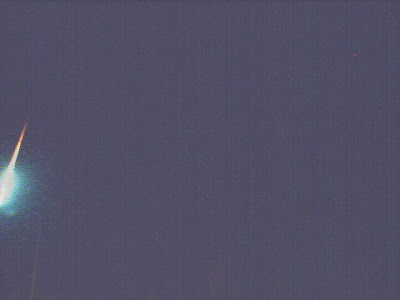 This was not a meteorite dropper, but had the entry velocity of as big as about 66 kilometers/hour and exploded at the height of about 80 km.
I have been very busy with this the whole of yesterday. I lost count of how may cameras captured this, but I think it was about 15. I may later recheck this count. In any case, this is our new record in this. In addition, a good number of visual sightings were received, even though it arrived at an unfavorable time of night. Also this fireball was probably the brightest that we have ever captured directly in our cameras.
And a link to my 2 minute "sum-image" from Helsinki, Pukinmäki is:
http://lyytinen.name/esko/20120921-003600.Png
and a link to video from here ( with UFO Capture) is at:
http://lyytinen.name/esko/bolid_20120921_003440UT.mpg
Esko Lyytinen
- Helsinki, Finland