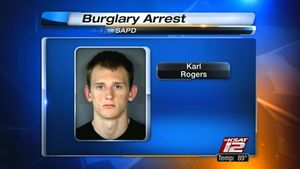 When you ask a stupid question, you get a stupid answer. And when you attempt a stupid crime, you might get your butt kicked.
That's a lesson Karl Rogers and Adrian Sanchez learned the hard way.
Police arrested the two men in connection with an attempted burglary at a San Antonio martial arts gym Tuesday night - a crime that was foiled by mixed martial arts fighters still inside the building.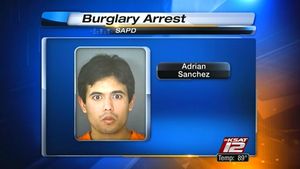 "We're just kind of sitting down, drinking water, talking about what's going on, and we start to hear pounding on this door," Caleb Murphee, an MMA fighter,
told KSAT News
.
Rogers and Sanchez' alleged invasion was thwarted by weight-wielding martial artists, who scared them off. The pair fled - wisely - but police caught up with them as Sanchez tried to hide in a parking lot and Rogers turned a corner, carrying a hatchet.
Police took them into custody, and Murphee never had a chance to put his skills to the test.
"If he would have tried to rough me up or something, yeah, I definitely would have defended myself,"
he told KSAT News
. "I feel confident I would have come out on top."