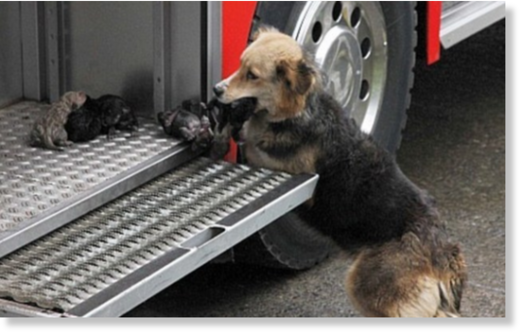 A real life underdog has captivated Santa Rosa de Temuco, Chile as touching pictures of a dog rescuing her ten-day-old puppies from a house fire while carrying them to safety have become the talk of the net.
A fire broke out at a home in Santa Rosa de Temuco, Chile, on Thursday after a car bomb went off when a German Shepherd mix called Amanda picked up the puppies in her mouth and carried them from the burning house to the safety of the fire truck.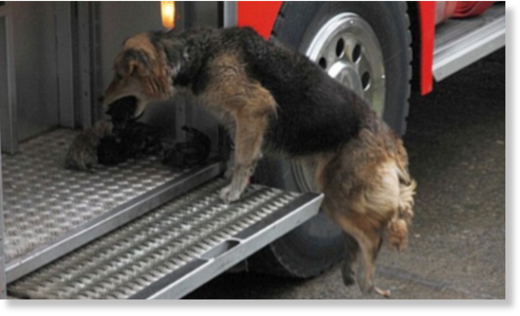 Amanda was running between the house and truck over and over again until all her puppies were safe.
According to
Soy Chile
Amanda and her puppies were then taken to a vet where one puppy called Amparo, who had suffered severe burns, died
The other four puppies were doing well.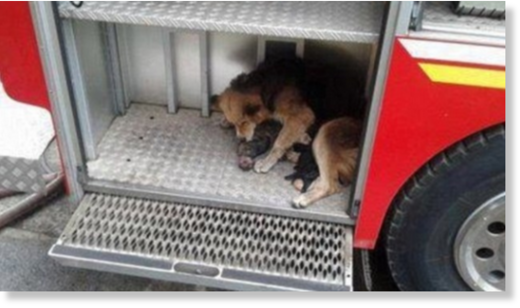 What a courageous pup and a great story!