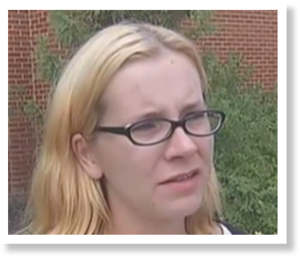 Mom Susan Mortensen has agreed to 50 hours of community service after her 4-year-old daughter used chalk to draw on rocks on Belle Isle in Richmond, Virginia.
Even though her daughter did the drawings, Mortensen was convicted on charges of vandalism, but the charges will be dismissed by the judge if she completes the 50 hours of work, according to WWBT-TV (video below).
Mortensen will have to clean and repaint hundreds of rocks, but first, she will have to remove all the weeds around the rocks.
Mortenson told WWBT-TV: "I agree that the outcome is something I would agree with and I thought it would help as far as doing community service."
Mortensen said her 4-year-old daughter had been traumatized by the experience: "She's very scared of chalk for one. And she's very nervous around cops."
However, WWBT legal analyst Steve Benjamin said Mortensen should not have be charged: "Using sidewalk chalk to draw some little doodle on a rock is not criminal. If that were criminal, so would hopscotch, writing 'Johnny loves Susie' on the sidewalks."