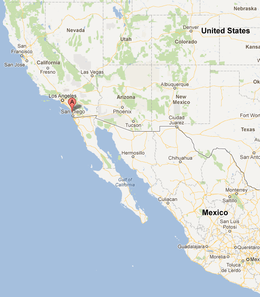 Scripps Institution Of Oceanography Grad Students Discovered Site Of Methane Seepage 20 Miles West Of Del Mar
The strange smell 10News viewers reported Tuesday is now being reviewed by the San Diego Air Pollution Control District.
Meanwhile, Scripps Institution of Oceanography graduate students made an interesting discovery about two weeks ago during a research expedition that could offer a possible explanation.
Deep under the ocean, methane gas is known to sometimes seep along continents. Using a specially equipped research vessel, five Scripps graduate students set out to find seepage off the coast.
After heading 20 miles west of Del Mar and using echo sounding, they noticed a distinct mound on the sea floor about 3,400 feet down. The students found a deep-sea site where gas appears to be leaking from the sea floor.
They are calling it a significant discovery, especially because it is so convenient to access for researchers to conduct further study.
The students brought up carbonate, a rock that gives off carbon dioxide, as well as certain tube worms and clams that only exist around methane and hydrogen sulfide.
Could the methane which is 20 miles out and more than half a mile down and normally odorless be the source of the mysterious smell?
"What we might smell is hydrogen sulfide which smells like rotten eggs and that is associated with methane seeps, but the methane itself doesn't smell like anything," said Benjamin Grupe, a Scripps graduate student.
However, Grupe said they did not even smell the sulfide until they cut into some of the mud samples.
Fellow researcher Jillian Maloney also doubts the methane is the smell's source.
"I think it's highly unlikely that it would reach shore even if it was emitting an odor, which I don't think it is," she said.
It is not clear if the methane seeps constantly or in bursts, but it is sitting right over an active fault zone.
"It's not really well understood how faults - when they move - if they release more gas," said Maloney.
For now, there are no real conclusions. Researchers will head out again in December to learn more. Until then, they say there is no need to worry about the methane seep.
"The methane seep, I don't think, poses any hazard," said Maloney. "It's a really neat environment and we're excited to find out more about it."
Geologist Pat Abbott said
tiny underwater earthquakes could cause extra methane to burst out
. He also said it is unlikely that the methane is the cause of the smell but does not rule it out completely.