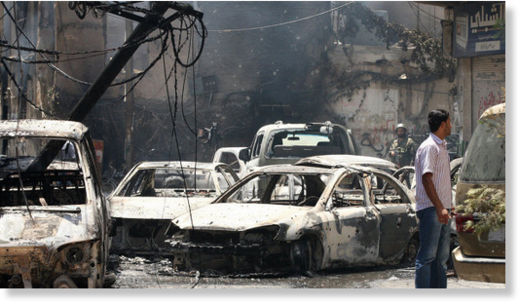 Syrian state news agency SANA said on Sunday that unspecified Western intelligence agencies plan to hijack local satellite television channels to broadcast misinformation.
False reports are to include news of defections, rebels capturing cities across the country and even coups d'état, SANA said, citing a source at the Syrian Information Ministry.
The news are supposed to be broadcasted by Syrian journalists working outside the country who will be pressured into delivering false reports, the agency said.
"Arab parties" are expected be aiding Western spies in their information attacks, the agency added, without elaborating.
Pro-government media in Syria have come under pressure since the outbreak of civil strife in the country in March 2011. Websites for SANA and Al-Watan newspaper sustained hacker attacks, and the EU blacklisted Al-Watan and the television channel Ad-Dunya.
More than 16,000 people were killed in infighting between forces of President Bashar al-Assad and insurgents since the start of the conflict, according to UN's estimates.