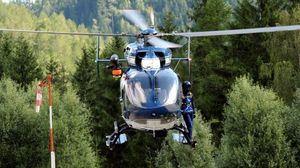 An avalanche in the French Alps has claimed the lives of at least six climbers, leaving eight more injured, local and police authorities say.
"There are reportedly people missing," mountain police said on Thursday, adding rescue forces have been sent to find those missing in the incident.
The avalanche, described as the most deadly of recent years, has buried about 28 climbers from several countries, policed added.
The gendarme service was alerted around 5:25 a.m. (0325GMT) Thursday to the avalanche on Mont Maudit Mountain.
The mountain is the third highest peak in the Mont Blanc Massif which is located near French and Italian joint border.