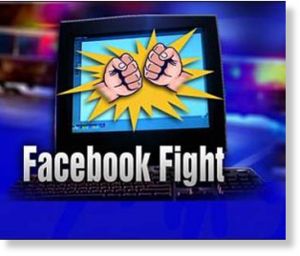 In St. Louis, an unnamed mom posted a video (below) to Facebook that is causing outrage, and Missouri's Department of Social Services may be investigating it.
The video shows a fight between two small children, with the mother of one of the kids egging them on: "Got some action! Got some action! Y'all better ball up some fists!"
The video was posted to Facebook on Sunday, then an acquaintance of the mother in question alerted FOX 2 in St. Louis.
The friend of the mom asked not be identified, but said: "It's just sickening and I feel like there should be some kind of criminal action taken. I couldn't even watch the whole video. I had to stop it and look again. It was sad."
"Knowing her in school, it seemed like a great mother and like she wouldn't allow her child to do that, but with her going on with that like she was and coaching her child to fight and fight and was pushing her to fight as the kids are crying, I'm like oh no. There is no way."
FOX 2 asked Missouri's Department of Social Services to view the video, but spokesperson Rebecca Woelfel responded: "State law prohibits release of information specific to a case or individual, so we could not confirm nor deny involvement in the case."