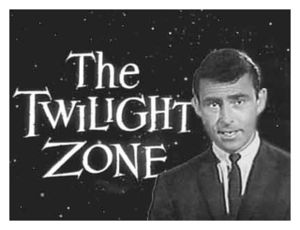 One of the biggest buzzwords in the education community is "critical thinking." Truth be told, I haven't the faintest clue what that means. Like "social justice," it means whatever you want it to mean. Nonetheless, put on your critical-thinking cap and look at the latest Speaker's Series 2012 being offered by the Pima Community College right here in southern Arizona. These lectures will be given February 7, March 6, April 3, October 2 November 13, and December 4 of this year. Make your plane reservations to Tucson well in advance.
I wrote an article for TBP on last year's Speaker Series 2011. Audiences were thrilled with lectures on such captivating subjects as Expanding Cultural Perspectives, Storytelling, Dance Origins, and, my favorite, The Tuba As a Solo Instrument: a 75-Year Perspective. As Dave Barry would say, "I am not making this up." So let's move on to some of the lectures in the blockbuster 2012 agenda.
#1.
"Closed, Open, and Hyper-Open Form Seeing: An Aesthetic and Historical Perspective" by Michael Stack, Art Faculty. According to the subtext, this talk will start with our earliest memories of drawing, to show how early personal experiences of the visual can be expanded to reveal and reconnect to a variety of historical and social encounters.
Comment.
If you understand what the difference is between open and hyper-open, then skip this stem-winder. Look, I don't understand what the title means, much less the explanation. Sounds like a Stack of shit to me.
#2.
"Solstice Markers at Monte Alban, Oaxaca, Mexico" by Donna Gifford, Vice President of Online Development. Gifford will show slides of her research trip to verify summer solstice markers in Monte Alban and other sites.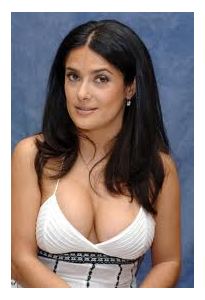 Comment.
Tell you what, Donna. You show your slides of summer solstice markers, whatever the fxxx they are, and I'll be in the next room with a keg of Corona and showing slides of a scantily-clad Mexican named Salma Hayek. We'll see who packs 'em in.
#3.
"We Roared into the Twenties: Women, Advertising, and Shifting Image in the 1920s," by Kimlisa Salazar, History Faculty. Kimlisa will discuss the rise of flappers, changing social roles, and some of the most prominent women of that era.
Comment.
Now we're talking. I've got inside information that Kimlisa's lecture includes a rare 5-minute film clip, taken by Al Capone, of flappers who have experienced wardrobe malfunctions.
#4.
"Ethical Relativism: A Platonic Response," by Stewart Barr, Humanities and Philosophy Faculty. Today's technologies allow us to experience many different ethical norms, values, and beliefs. For many this leads to the idea that ethics depends on person, place or culture. Is this true?
Comment.
I actually fell asleep just reading the title to this lecture. And in answer to Stewie's question, "Is this true?" I'm guessing yes, maybe and no.
So what's my point? With so many real world issues facing our nation, such as illegal immigration and a collapsing economy, you'd think that a publicly funded institution would offer stimulating lectures which would appeal to a wide audience and a chance to discuss the pros and cons of these issues. But no. These ivory-tower asshats dish out meaningless pablum to justify their existence and fill a square on their resumes.
Why does a community college offering a 2-year associate degree even HAVE a philosophy department? Is that critical thinking? I can hardly wait for the glossy, pricey mailing to all 1 million plus Pima County residents of Speakers Series 2013.