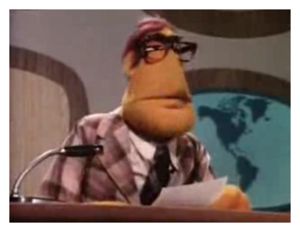 Think of how more palatable world news would be if delivered by a hand puppet. Floods, war, disease, famine, all made easier to digest with a set of googly eyes and useless arms.
But in the interest of those really suffering, it's probably best that we don't have The Felt Network reporting on daily events. However, ESPN did employ some fuzzy pals to explain the data collection and subtle nuances behind Nielsen Ratings.
Here's hoping future editions also cover online outlets like Hulu, YouTube, iTunes, and BitTorrent. Wouldn't mind seeing their depiction of a pirating puppet.